Janette and I took an extended weekend back in August so we could head to Central and Southeastern WA to check out breweries well off of our established beaten path. This is a review of one of those breweries, Atomic Ale Brewpub & Eatery.
Located in a former A&W Root Beer drive-in restaurant space in Richland, Atomic Ales was a nice oasis to visit on a day where tumbleweeds and clouds of dust were just about everywhere. Even pulling up under the old drive-in awning felt very welcoming and provided a little shelter from the (dust)storm.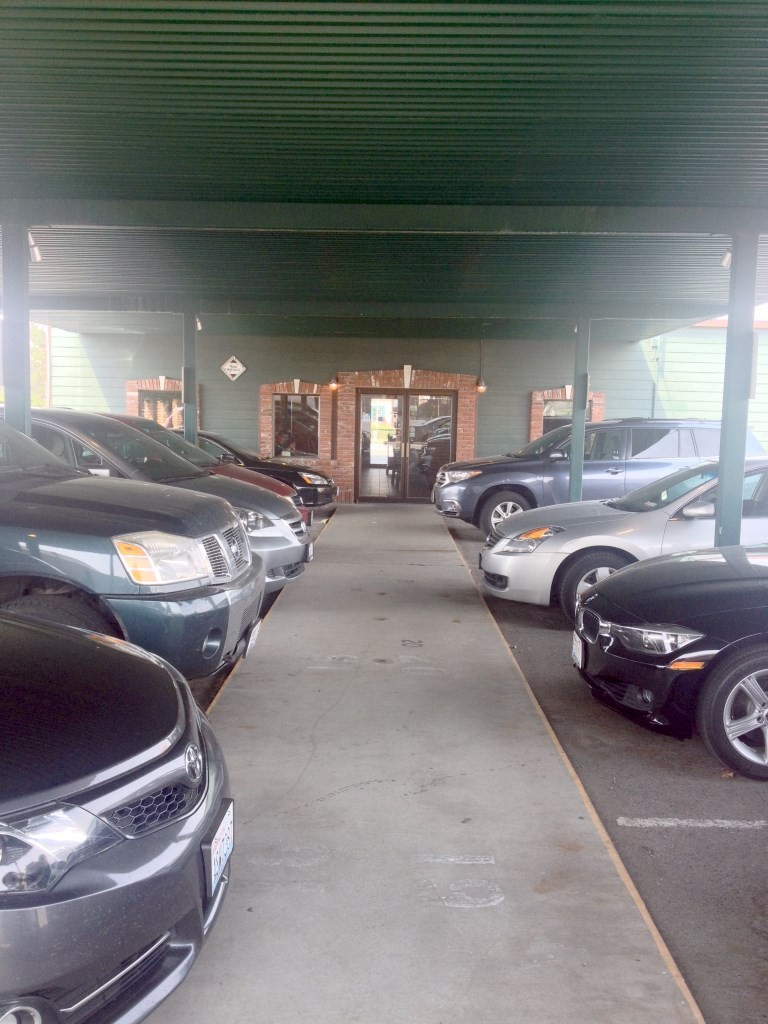 We arrived at about 1:30pm on a Friday, and were immediately encouraged by the fact that they were doing a brisk business well after one would expect the lunch crowd to have dissipated. The décor was quite fun and immediately caught our eye. I always like it when a brewery finds a "hook" or "schtick" that ties them to the community or their location in some way, and Atomic Ales makes full use of its proximity to the Hanford Nuclear Reservation to achieve this. Not only was most of the interior nuclear-related, they also name their beers with a nod to the history of the area. This can sometimes be "too much", but Atomic Ales makes it work quite nicely. A good example of this was a tongue-in-cheek (in this context, anyway!) warning sign on the door to the men's restroom.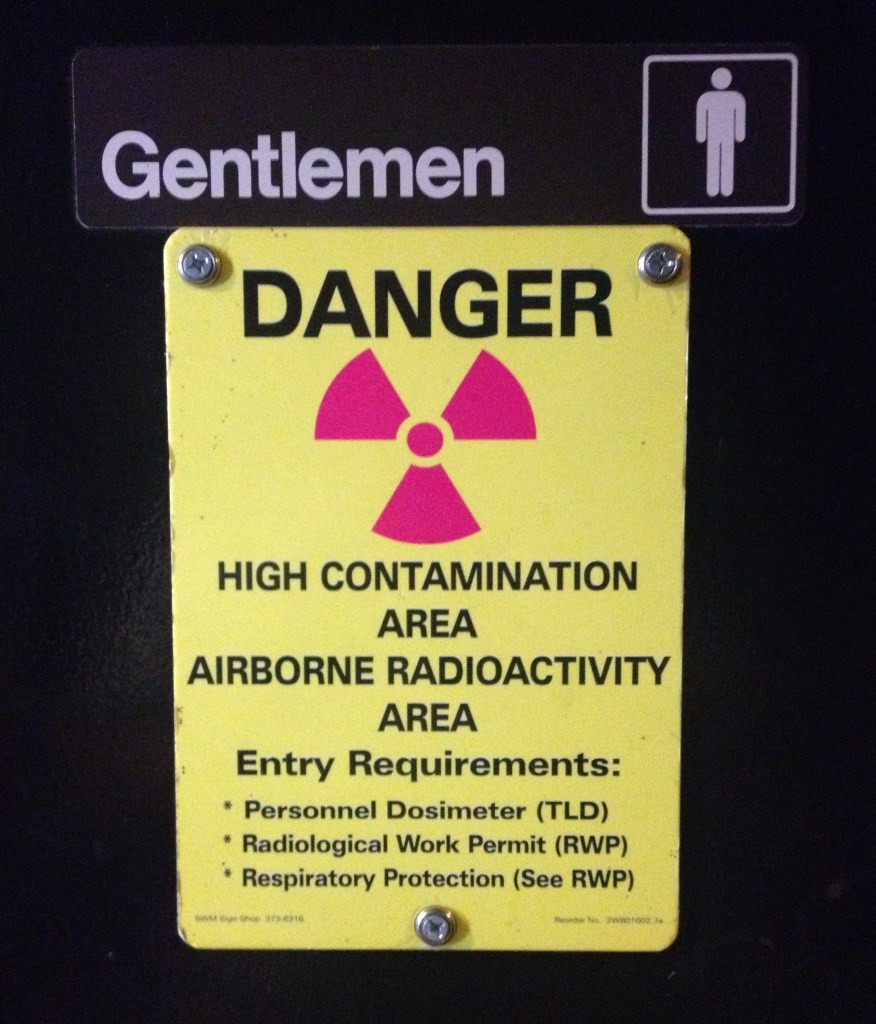 They have a full menu, but we stuck to a couple small items to pace ourselves with food in addition to beer. The blackboard with the specials clued us in to the fact that it was "Farmer's Market Friday", and our server explained that this meant that the chef incorporates many ingredients from the local farmer's market into that day's recipes. I ordered up a bowl of the 16 Bean and Ham Soup, and it was definitely one of the highlights of my visit.
Wow…four paragraphs in and I haven't even talked about beer! Let's fix that. Here's a shot of their beer selection blackboard for that day: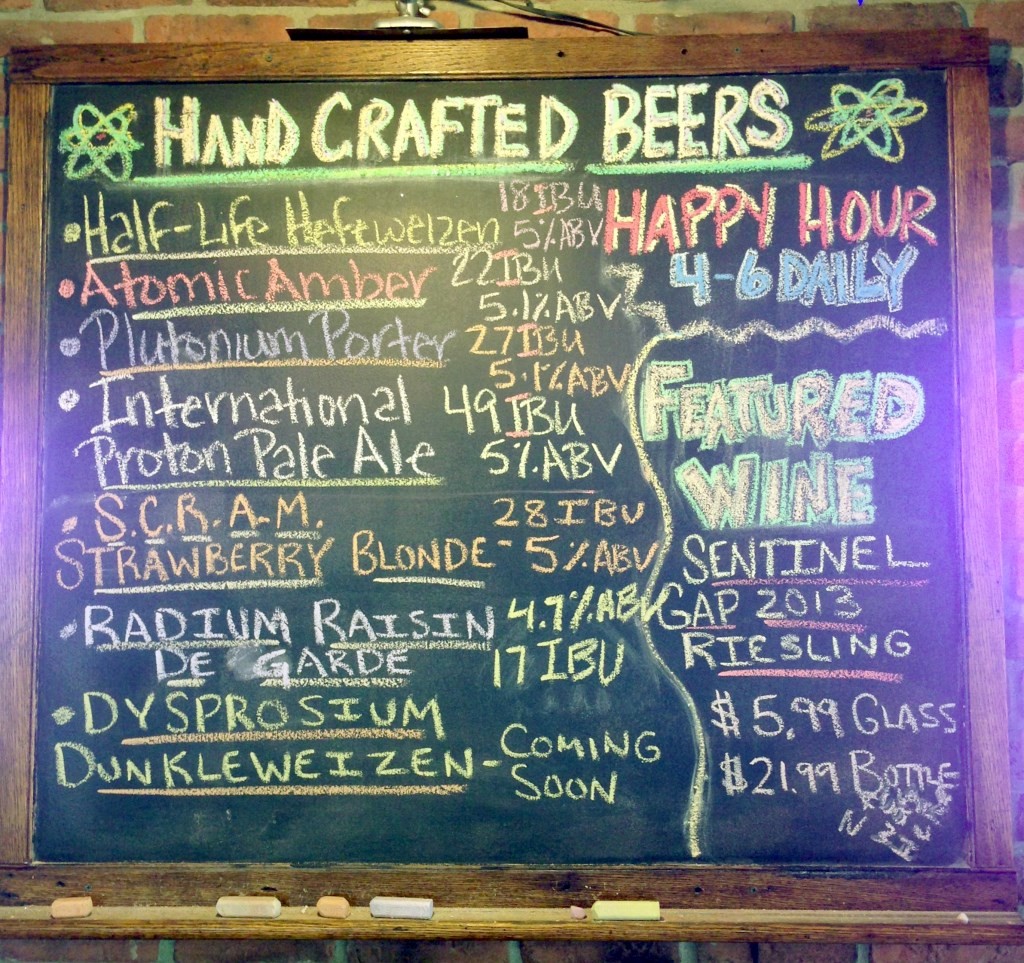 As noted earlier, most of their offerings contain some kind of nuclear reference in their name, and it helps build on the whole "Atomic" brand. Very cool.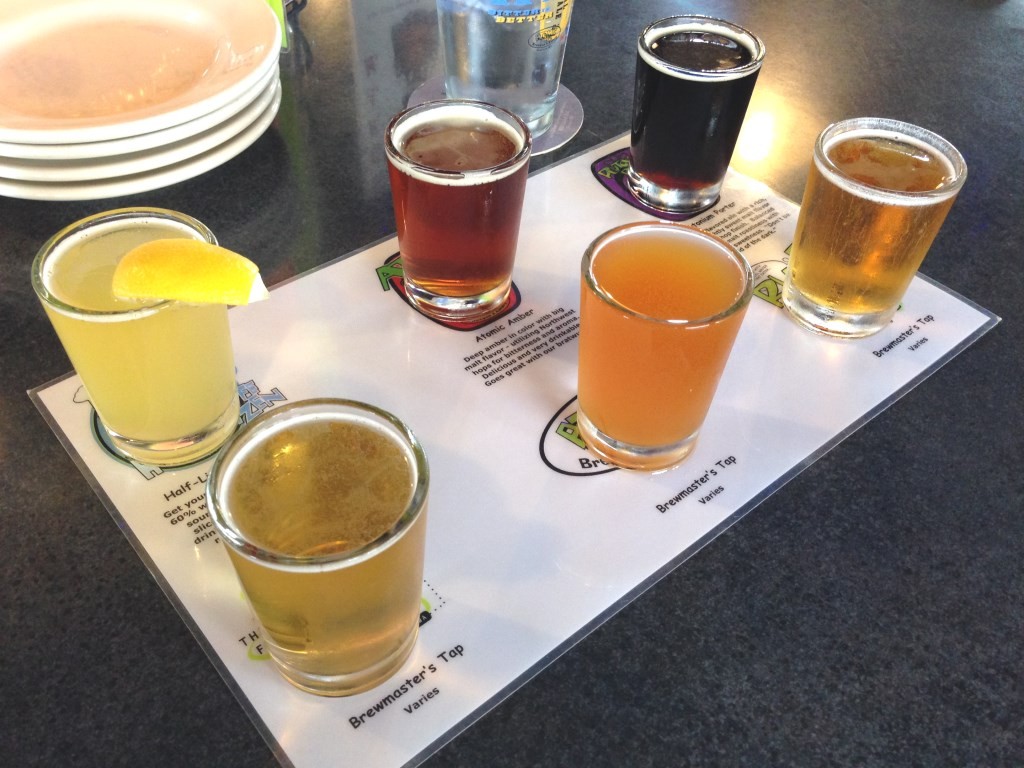 Back Row: Half-Life Hef, Atomic Amber, Plutonium Porter
Front Row: International Proton Pale Ale, Radium Raisin DeGarde, S.C.R.A.M. Strawberry Blonde
Half-Life Hefeweisen: Easily my favorite Atomic brew. It was crisp, delicious, and did not suffer in the least from the "banana-ey" notes that many hefs exhibit. Served with a lemon wedge, this one was just what I needed to perk up after being on the road for a few hours.
S.C.R.A.M. Strawberry Blonde: Very light and subtle. I was not a big fan, but its flavor nuances may have been lost to the flavors of the hearty 16 Bean and Ham Soup.
International Proton Pale Ale (IP2A): This pale had a sweet malt backbone that hit the palate before the hop bitterness. It was like a beer served in two phases, sweet then bitter. While enjoyable, it may have also fallen victim to the amazing soup.
Did I mention that I really, REALLY liked the soup? Please don't interpret that to mean that I did not like Atomic's beers, as I truly did. But seriously…you gotta try that soup if it is on the menu when you visit…