Janette and I recently took an extended weekend so we could head to Central and Southeastern WA to check out some breweries well off of our established beaten path.  This is a review of one of those breweries.
Our first brewery of the weekend, Whitstran Brewing, is nestled in a quiet neighborhood off of the main highway (but still on a main thoroughfare) in Prosser. We got there early in the day, but spent some time at an amazing quilt store beforehand as we waited for them to open at 11:30am.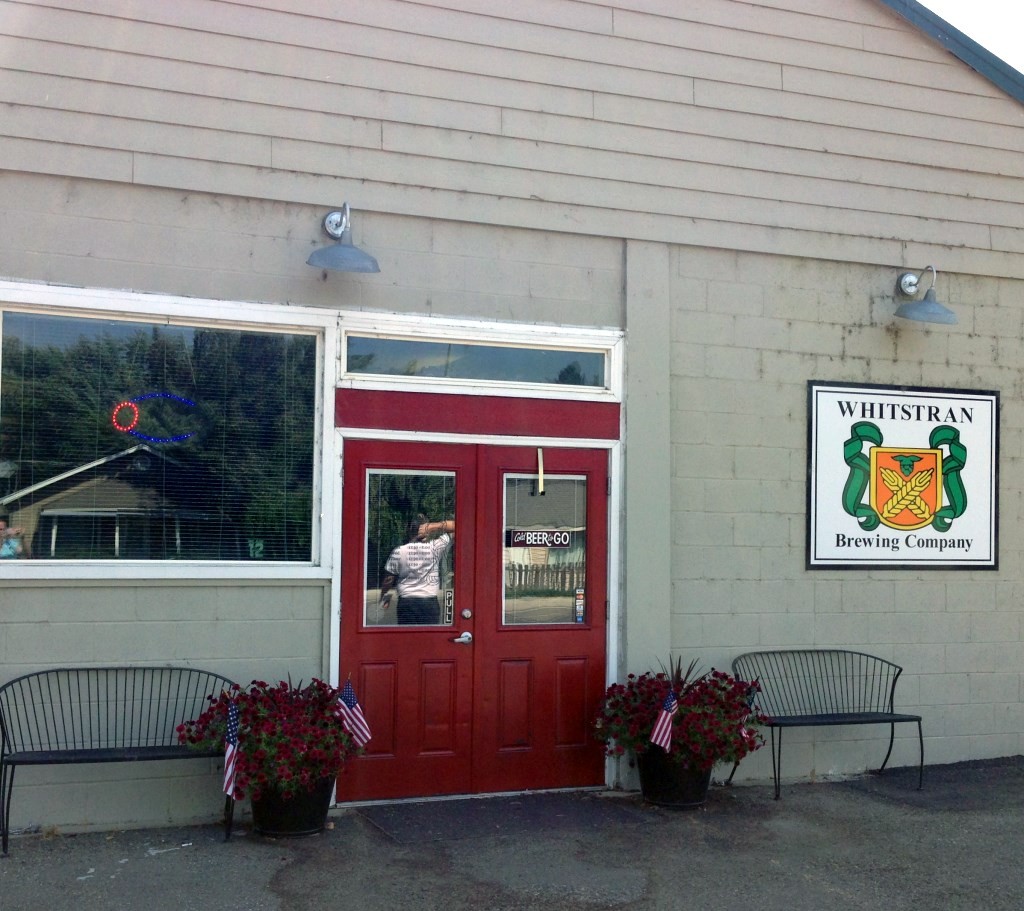 Whitstran has been in its current location for eight years, and while the décor may be a little Spartan, the framed beer-related quotes hanging around the perimeter of the room made for some interesting reading and made me crack more than a few smiles.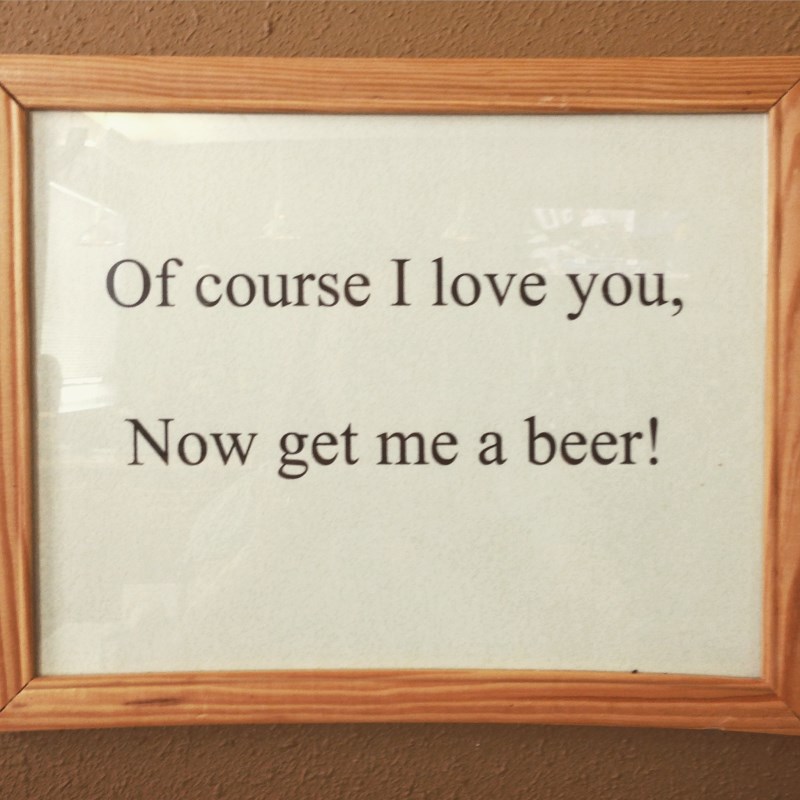 Our server was very friendly and knowledgeable about both their menu and their beers. They have a full kitchen behind the taps that can whip out appetizers, burgers and many other bar foods one would want to have with beer. We ordered up the chicken quesadilla and were quite happy with it. Also, they have pretzels available for snacking and palate-cleansing, but they are not typical bar pretzels. Rather, they have both Ranch pretzels and a Spicy Chili variety. We tried the Ranch, and they were a nice change from the ordinary.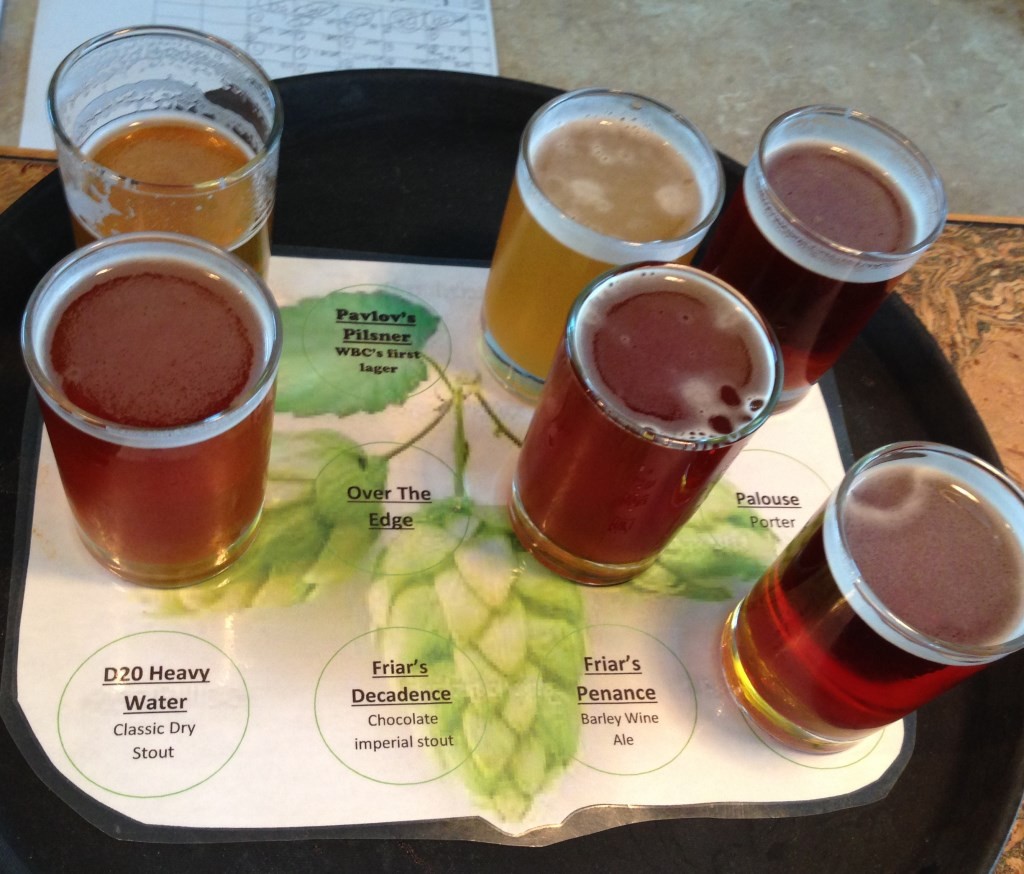 They had six beers on tap when we were there, and we tried them all. Their Horse Heaven Hefe was Janette's favorite, while I liked the Steamy Cream (think Anchor Steam clone) best.  (Note: I clearly enjoyed it too early, too, as we didn't get a picture of the sampler before I downed a good bit of the Steamy Cream!) While Janette enjoyed all of their beers, I was a little iffy on them…and I don't exactly know why. They were not "bad" beers at all; they just did not "grab" me. Janette noted that they store all of their pint glasses in a cooler, but that the sample glasses we used were not chilled. It is quite possible that Whitstran's beers are simply meant to be enjoyed at a lower temperature, and that the slightly warmer brews altered the flavors just enough to make me enjoy them a little less.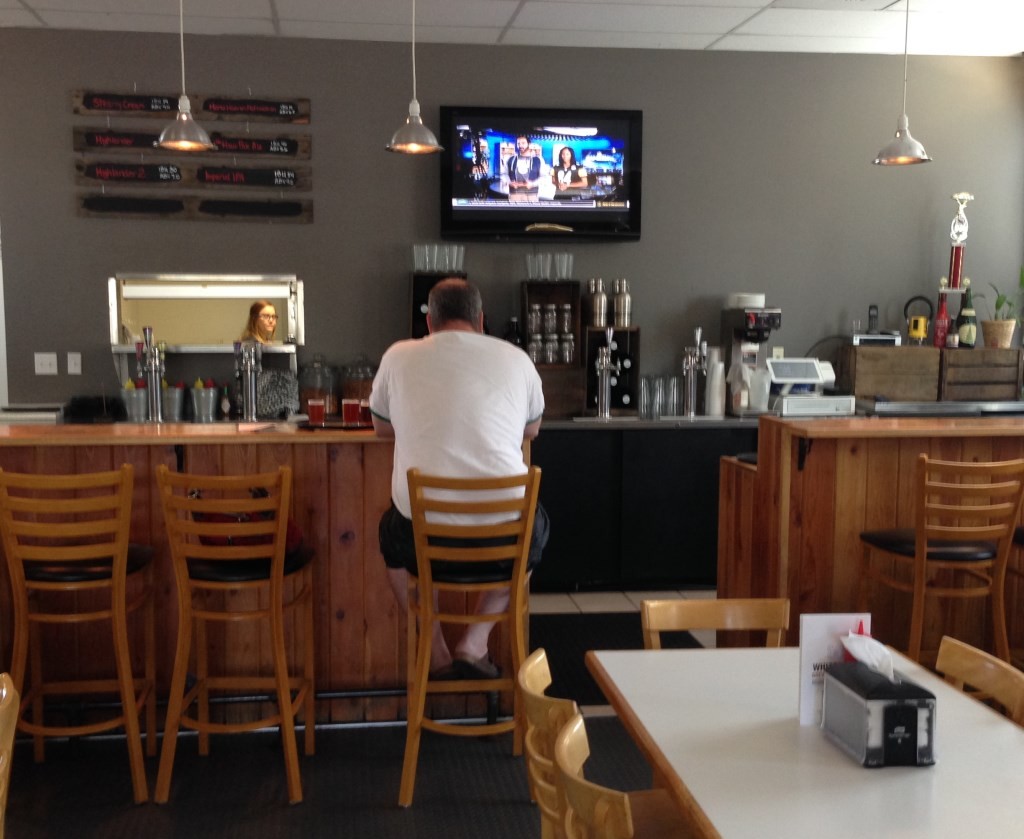 Not a bad start to the weekend of brewery visits!
Janette's View: I collaborated with Ray on the above, so don't have too much more to say. I will say, however, if you are a quilter as well as a beer drinker, I would recommend visiting the quilt store down the road from Whitstran. The Sewing Basket has over 11,000 bolts, as well as cool patterns and books. It opens earlier than Whitstran, so give it a visit while you wait for the brewery to open!