When the invite to the release party for this beer arrived, I was intrigued. We love the seasonal beers at Machine House. This one was described as "featuring a nice citrusy blend of First Gold and Cascade hops and cold-infused smoked oranges from Jack's BBQ". Sounds delicious.
We recently had dinner at Jack's BBQ, which is also off of Airport Way, not too far from the Machine House Brewery. YUM. Coupled with Machine House, this beer sounded like a win!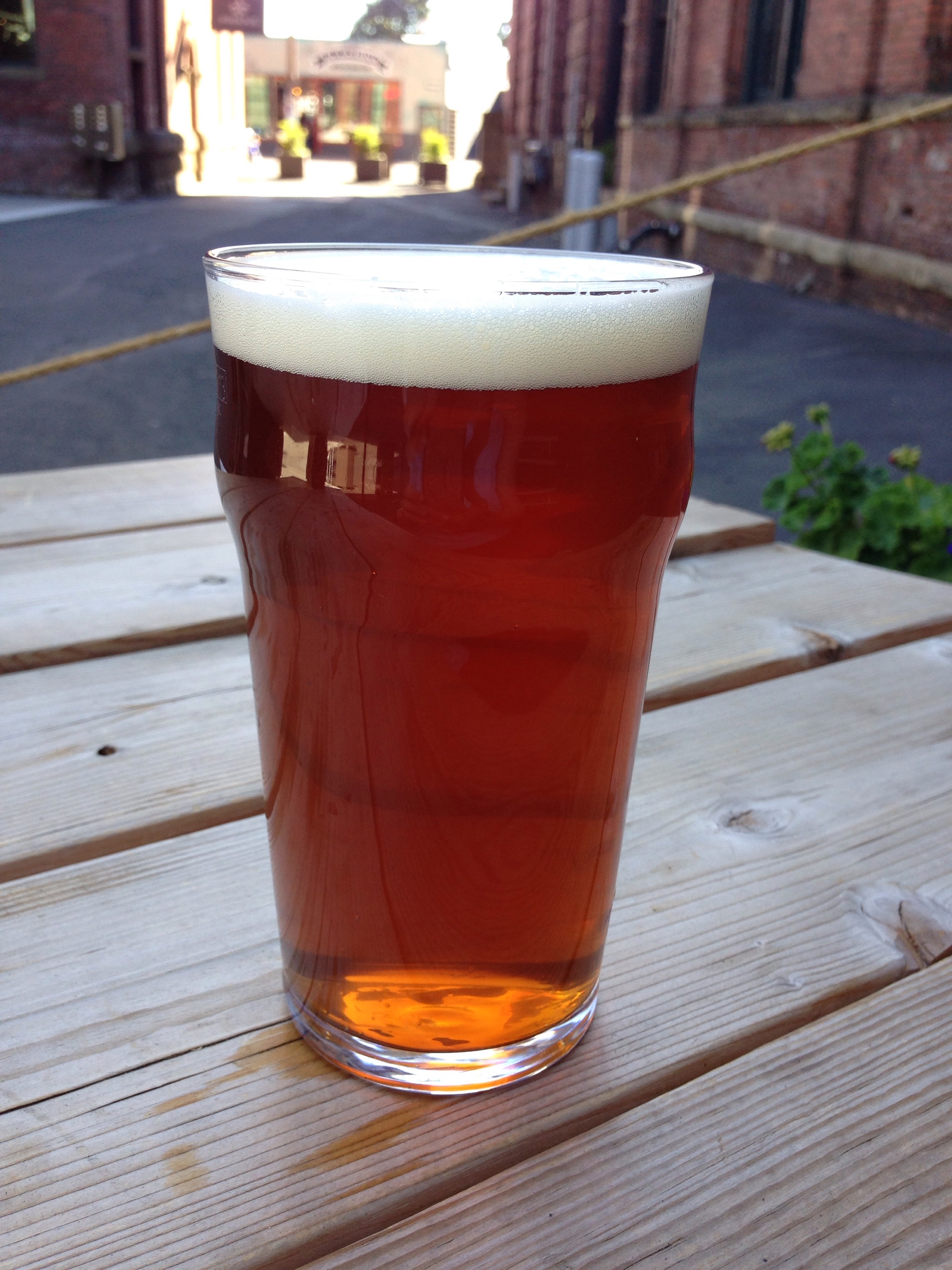 The first taste was mostly smoke – not the usual "smoky" beer, but the very best kind of BBQ smoke taste. After the first taste, the orange flavor was more prevalent. As the smoke and orange faded a bit, it developed into a wonderfully silky English ale with hints of smoked orange. Very good.
At the release party Jack's BBQ had bites of their famous ribs, briskets and more. The Smoked Orange Pale Ale was a great complement to them. I can see picking up a growler of this for a weekend BBQ with friends.
Another stellar seasonal from Machine House!