Magical, that's what this was. What other Seattle Beer Week event featured great beer and food pairings along with beer talk and songs by Charging Hippo brewer/Kirby Krackle frontman Kyle Stevens? Good beer, good food, fun songs, great company, and a cozy setting.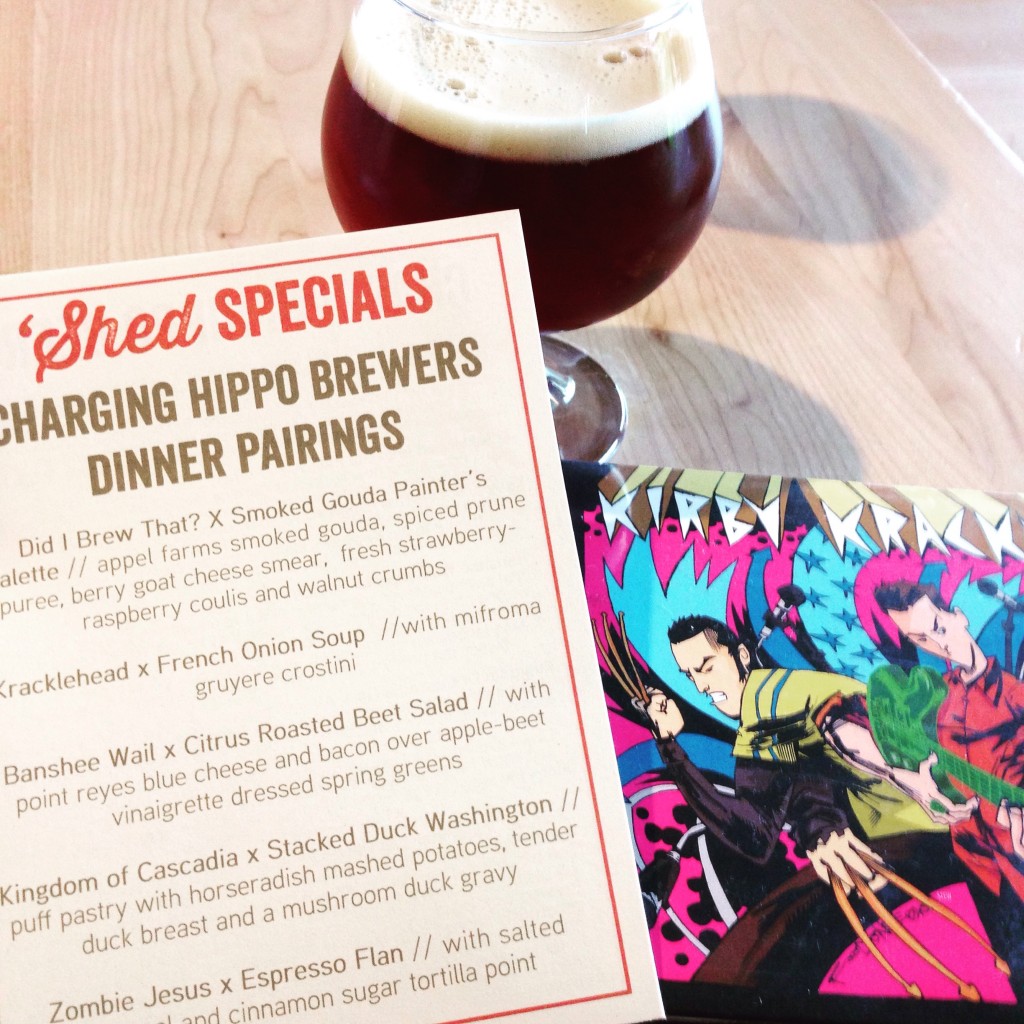 We first learned of Charging Hippo Brewing at last year's Nanobrewery Night during Seattle Beer Week.  Their offering that night was an unusual brew called Zombie Jesus. It was one of the first kegs blown, unfortunately before we were able to sample it! Based on the name, and the review from fellow event goers, we searched for this beverage after the festival and finally located it.
When we saw this event on the SBW website, we knew we had to attend. We were not disappointed. In fact, everything exceeded our expectations.
Each course was introduced by Chefs Artie and Kaytlain, the beer pairing was introduced by Kyle, who then serenaded us with a song (my favorite was called "Cozy Pants O'Clock").
The beers and pairings:
Did I Brew That?  Urkel IPA – intended to be a "big-ass" imperial IPA, this happy accident turned out to be lightly sweet and hoppy instead. This was paired with a painter's palette of cheese and fruit and walnut dips.
Kracklehead Imperial IPA – described as a "gateway craft beer" for Kirby Krackle fans. Hoppy and smooth, the 8.5 ABV sneaks up on you. Paired with an amazing French Onion soup that we all insisted they put on their regular menu. I think I saw one of my table-mates licking their bowl.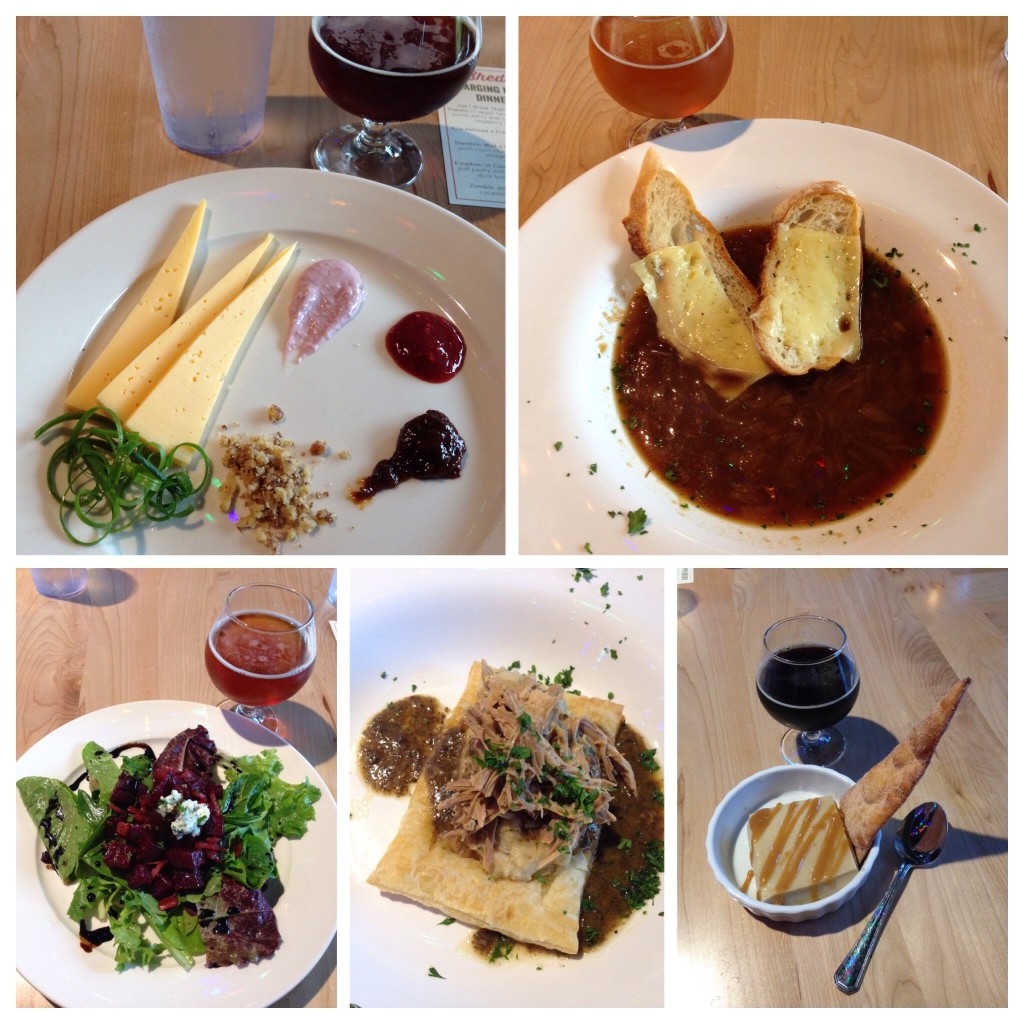 Banshee Wail Imperial Scotch Ale – paired with Citrus Roasted Beet Salad.
Kingdom of Cascadia CDA – paired with Stacked Duck Washington. The duck really enhanced the flavor of the CDA, and we all agreed that it was the perfect match. The mushroom duck gravy and horseradish mashed potatoes were amazing!
Zombie Jesus Imperial Porter – this milk chocolate and bourbon porter had more Cadbury eggs and sat on the oak chips a bit longer than the last time we had it (which made for a sweeter and richer beer). It was paired with Espresso Flan.
We had the best table-mates (Brian, Kasey, Katherine with a "K", Alex, and Watershed Pub owners Kelsey and Ben Curran). They all really helped make the night for us, as we enjoyed talking and getting to know them.

The Watershed Pub was a great venue to hold this event. Started about a year ago by Ben and Kelsey, the pub is bright but cozy, with views out on the small greenbelt. Owners and staff were knowledgeable and friendly. Shoutout to our server, Sarah, who kept things moving and everyone happy.
New friends felt like old friends by the end of the evening, as our little group retired downstairs to finish visiting, eating pizza, and sharing more delicious beer.