Wanting a flavorful, yet light summer beer to enjoy in the warmer weather? We've found a new seasonal that fits the bill nicely.
We stopped by Airways Brewing in Kent this weekend and came home with a 4-pack of the PSA Summer Ale, which we enjoyed during our first cookout of the year (we just got a new grill!)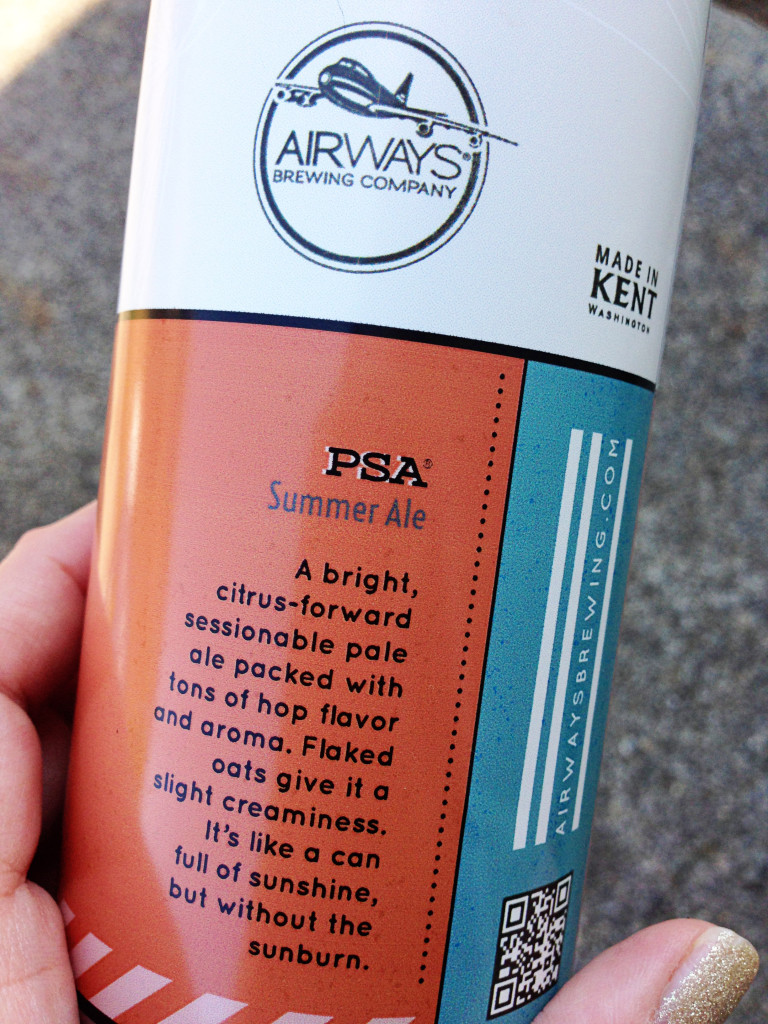 At 4.8% ABV, PSA Summer Ale is a refreshing, summery, citrusy ale PERFECT for a picnic, backyard BBQ, or just enjoying as a sessionable summer brew. In the almost-90 degree heat of a beautiful Seattle summer day, it was a welcome addition to our table.
It poured from the can into a pint glass as a golden caramel color with a white foamy head. It's advertised as having "loads of Cascade and Centennial hops, which give the beer a sweet, citrusy flavor and smell. A touch of flaked oats add a slight creaminess", and I can vouch for that. Very nice, very smooth, very refreshing.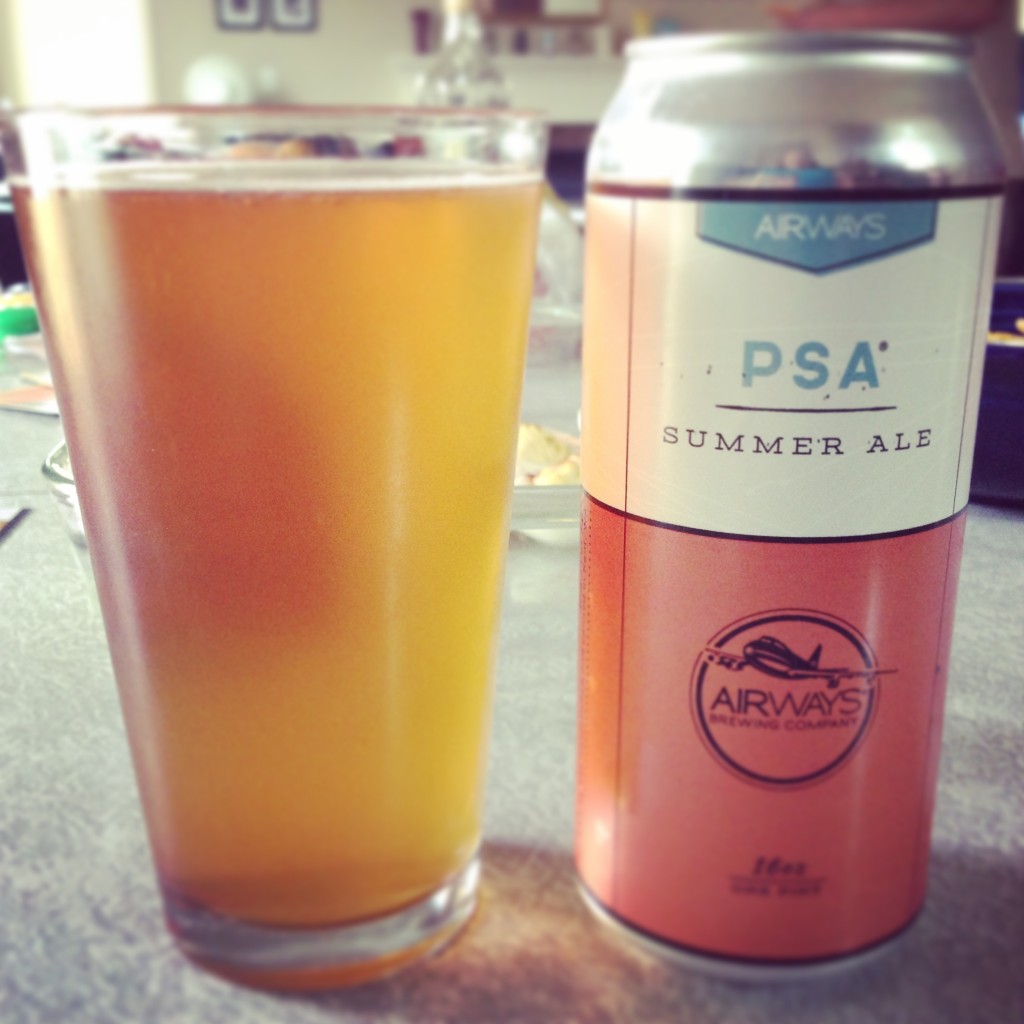 Ray's View:
Lighter and hoppier than most Pale Ales, this one is a summertime keeper. The hop profile is a little bitter, and it tastes like a light, citrusy IPA. I wasn't sure what to say about this at first, but then my previously-full 16-ounce glass was empty. I guess I really liked it!