Beer Camp Across America is practically craft beer nirvana in a box. Sierra Nevada teamed up with 12 different craft breweries across the US to make 12 different brews. Then they went on tour and partied, inviting local craft breweries to serve their brews at the festivals.
What a great idea! It's really fun to see the collaborations, and to anticipate trying out all of these brews. Be sure to watch the video trailer on their site: Beer Camp. 
Unfortunately for us, the Beer Camp party sadly neglected the Northwest as far as the festivals went. Ninkasi Brewing out of Portland was one of the collaborators, but the closest festival was in California. As much as we wanted to drop everything and head off there, it wasn't possible. If a collaboration/party like this ever happens again, I hope they will stop in Washington, as we have some of the best craft breweries in the country (I'm not at all biased, though).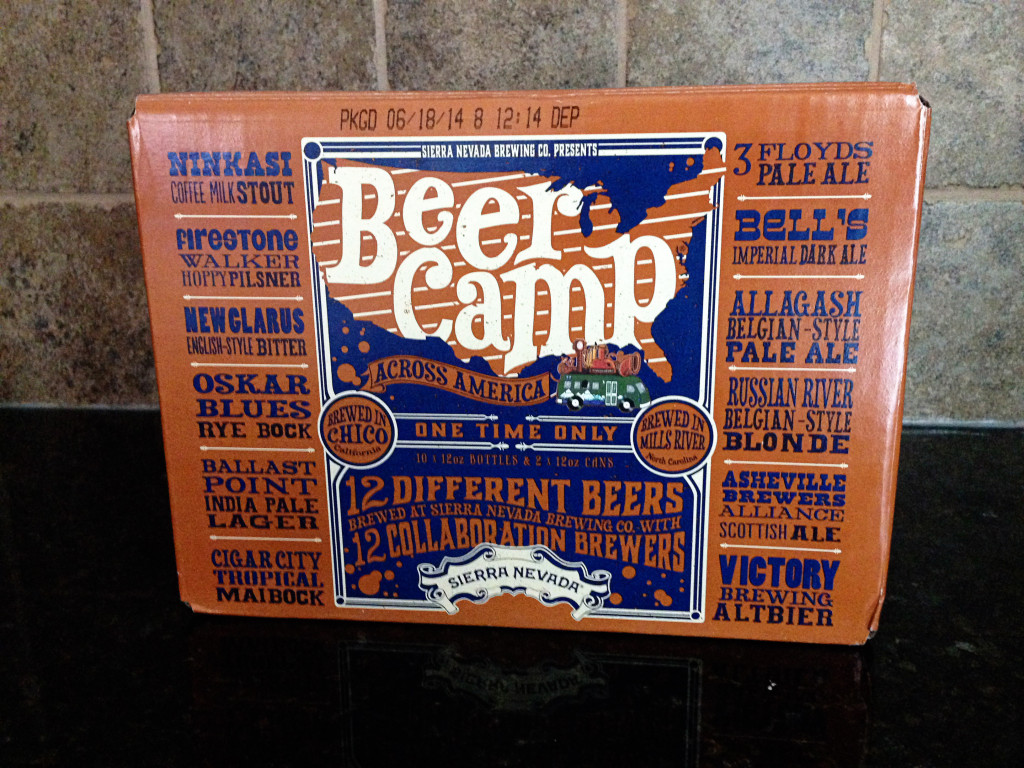 We were lucky enough to find the 12 pack at a local bottle shop – The Beer Camp collaboration brews are sold as a mixed 12 pack (10 bottles and 2 cans), and were going fast.
Side of box picture with peek inside: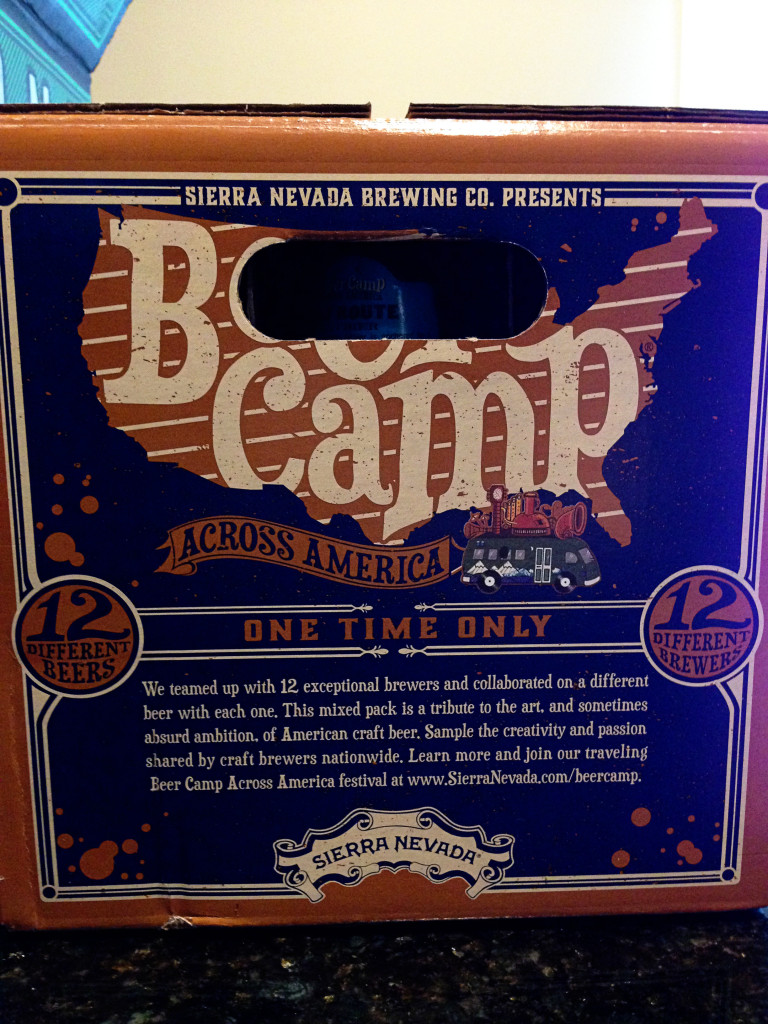 This is what is inside (in no particular order):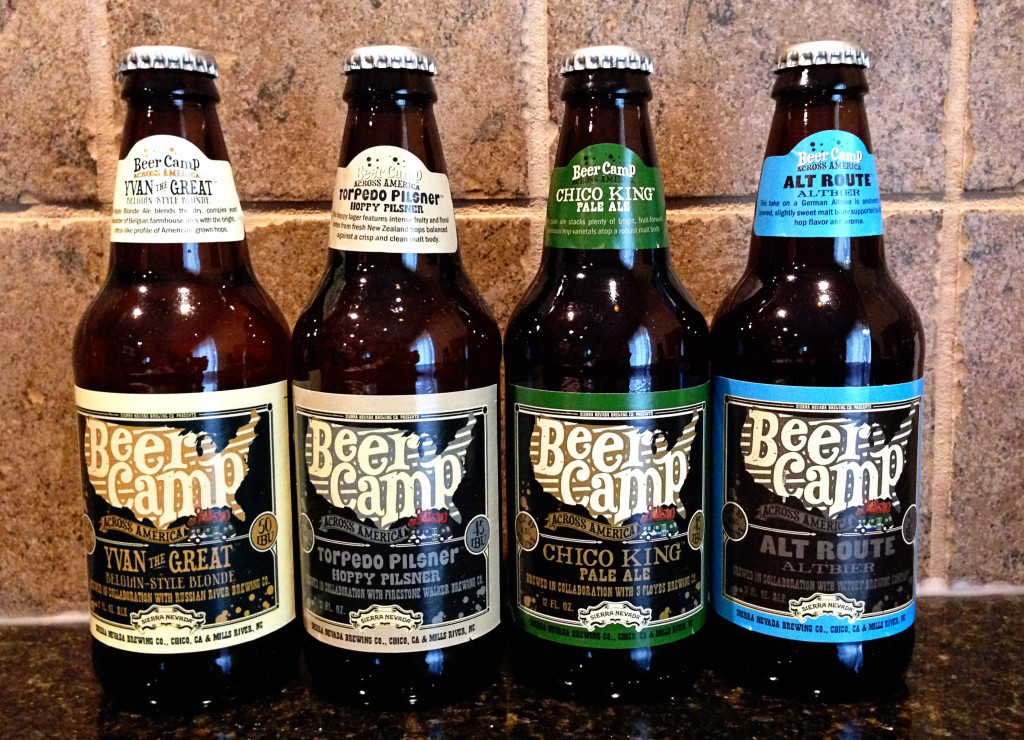 First up: Yvan the Great w/Russian River Brewing, Torpedo Pilsner w/Firestone Walker, Chico King w/3 Floyds Brewing, and Alt Route w/Victory Brewing.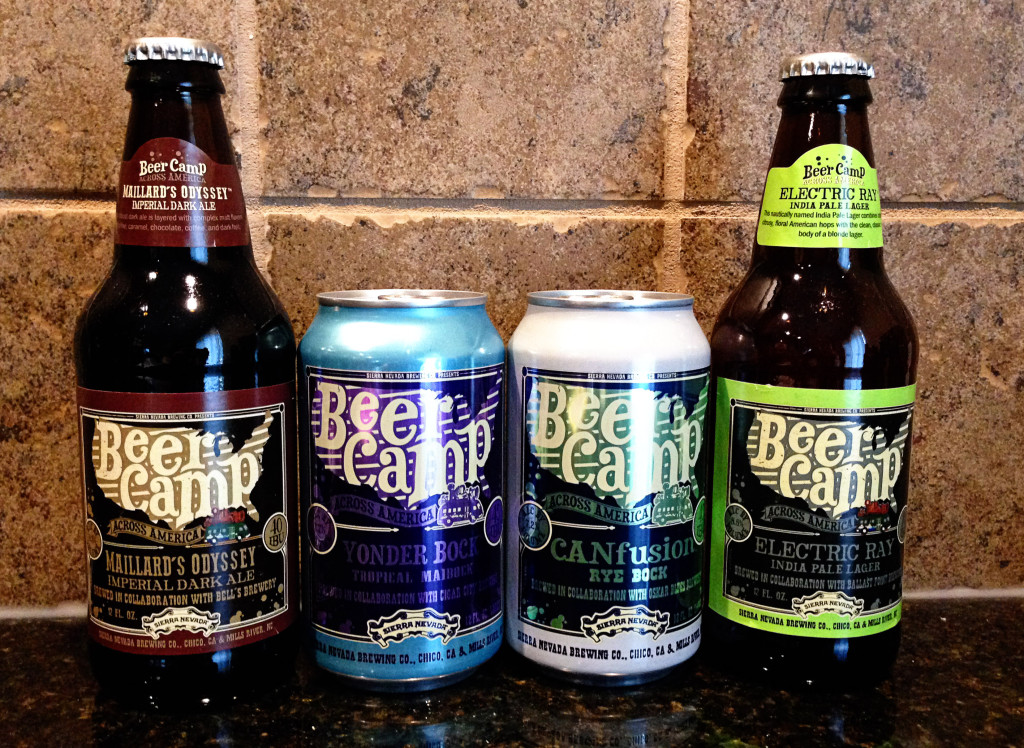 Next: Maillard's Odyssey w/Bell's Brewing, Yonder Bock w/Cigar City Brewing, CANfusion w/Oskar Blues Brewery, and Electric Ray w/Ballast Point Brewing Company.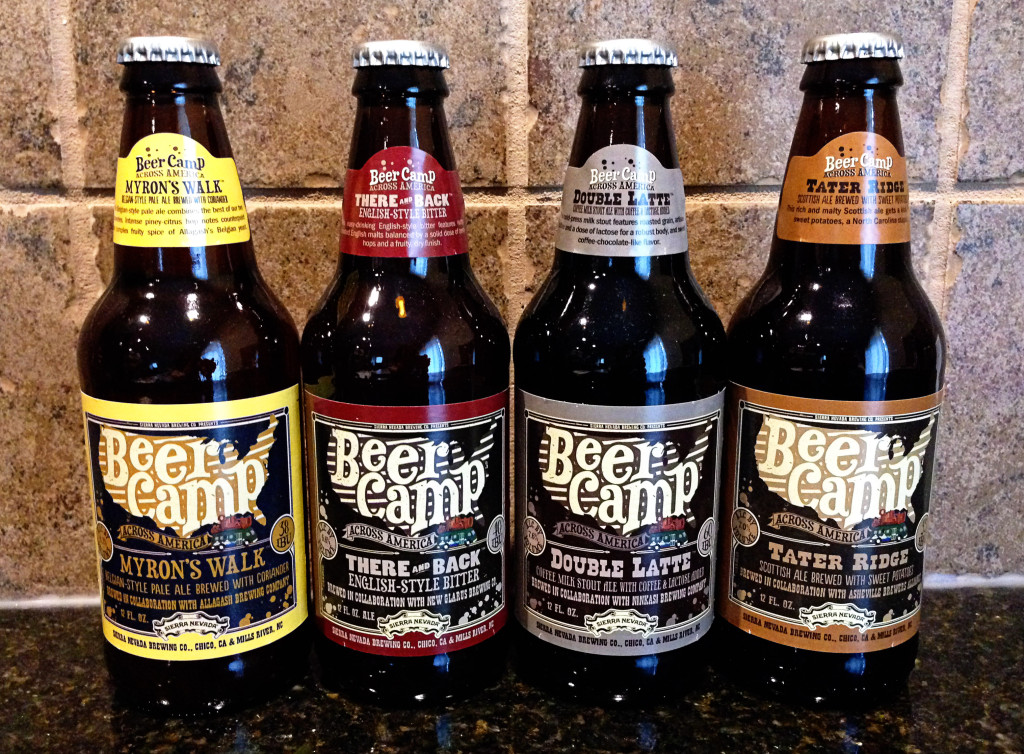 Last group: Myron's Walk w/Allagash Brewing Company, There and Back w/New Glarus Brewing Company, Double Latte w/Ninkasi Brewing Company, and Tater Ridge w/Asheville Brewers Alliance.
We'll be sharing our opinions of the individual beers soon!