After the sour beer tasting at Chuck's, we walked over to Naked City Brewing for Nanobrewery Night. This was another event that we didn't want to miss.
This was a featured event on the Seattle
Beer Week website, so as expected, it was incredibly busy.
We had a nice time chatting with Cincinati from Strong Arm Brewing prior to finding a seat and getting some beer to taste.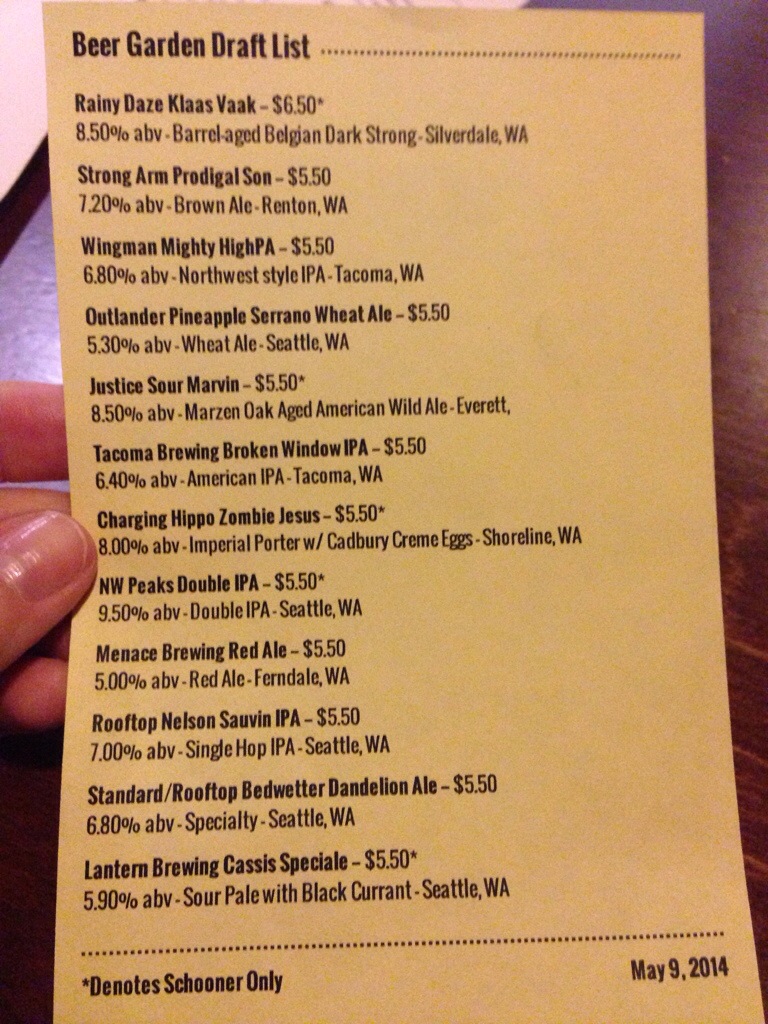 Beers were $5.50 cash in the beer garden, or you could purchase tickets from your server (which is what we did), then stand in line and get your beers.
We tried three beers:
Strong Arm Brewing: Prodigal Son, a Brown Ale – this was Ray's favorite. He drank most of it and I hardly got any.

Justice Brewing: Sour Marvin, a Marzen Oak Aged American Wild Ale – this was a punch of sour and sweet at the same time. Really nice!
Outlander Brewing: Pineapple Serrano, a Wheat Ale – the peppery taste was a bit overwhelming.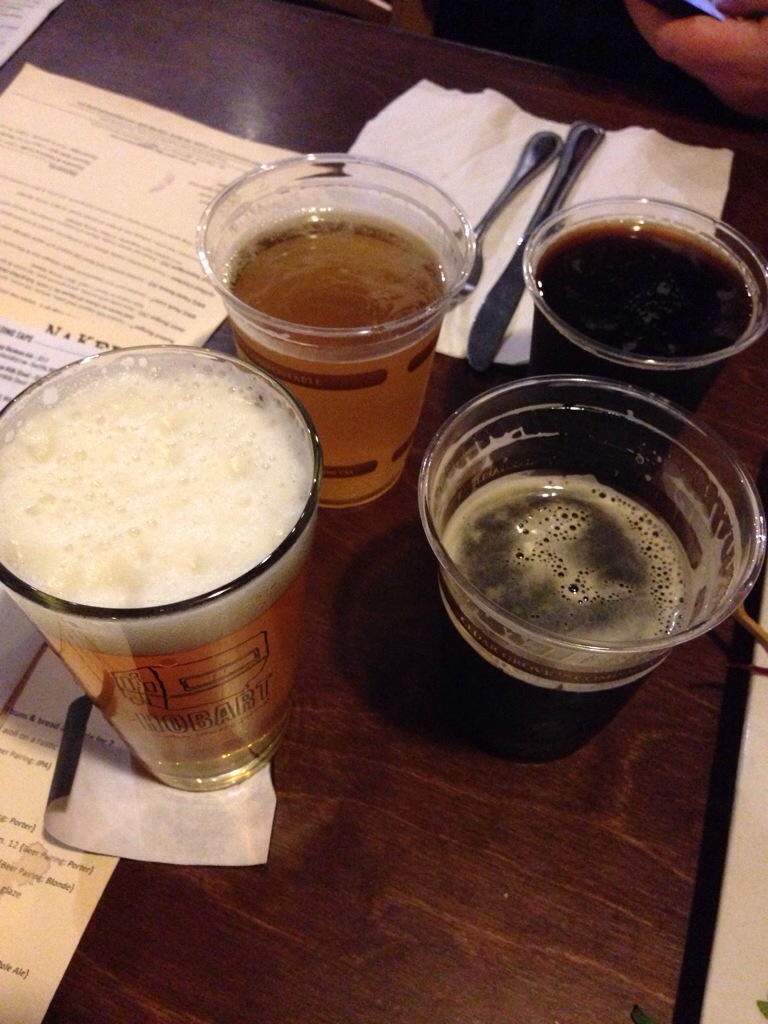 Unfortunately, Charging Hippo's Zombie Jesus was out, otherwise we wanted to try it.
We also had the SBW's official brew, Six Degrees of Collaboration, on draft. We liked it better than in the bottle.
Great night, fun to try some offerings from local small breweries. Looking forward to seeing what they come up with next!
Thanks to Daria and Richard for being such great tablemates!