THIS IS WASHINGTON DAMMIT – was an event at the Beveridge Place Pub in West Seattle. The all-day event featured $3 pints of thirty-six Washington Beers from thirty-six different breweries. (Can I get a w00t?)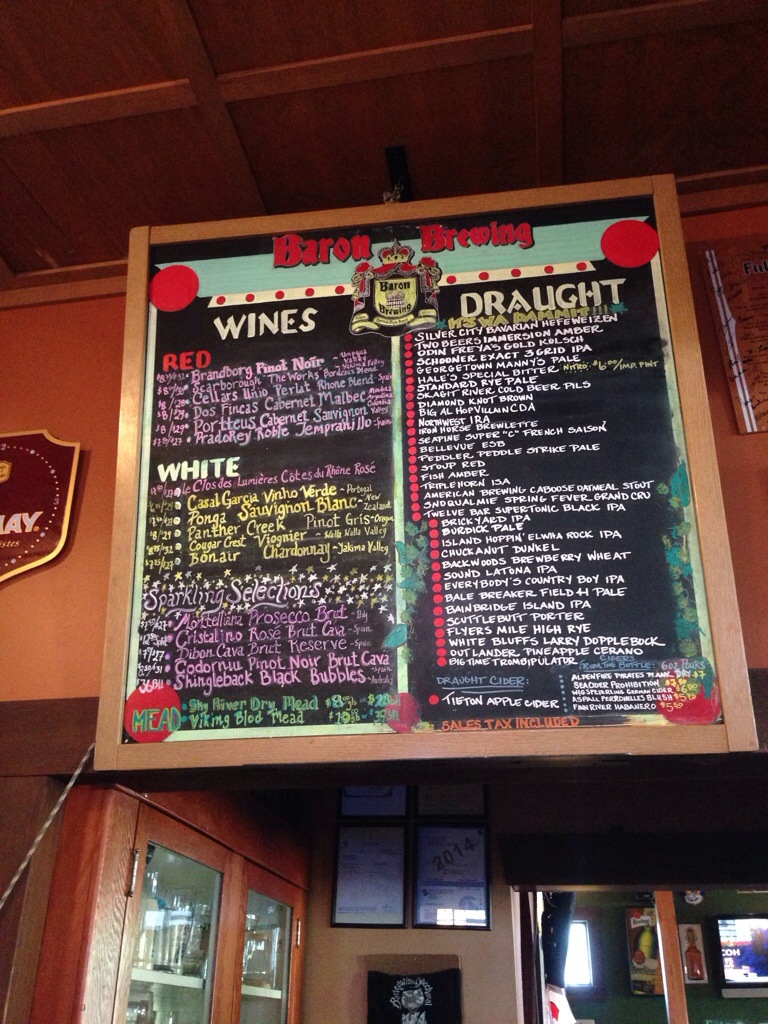 We headed on over after work, ordered our first round, and found a table on the "Beveranda" in the gorgeous sunshine.
Ray's first pick: Bellevue Brewery's ESB
My first pick: Peddler's Pedal Strike Pale Ale. I've been meaning to try a brew from Peddler since we had once visited their tasting room and left unimpressed. I was pleasantly surprised with this nice drinkable beer.
We also tried:
American Brewing Caboose Oatmeal Stout: very solid, slightly boozy
Backwoods Brewery Brewberry (Blueberry?) Wheat: Ray thought this smelled amazing, like he'd like to shampoo with it, but preferred the stout to this. I really enjoyed the nice fruity taste.
Below: on the left, the Oatmeal Stout and on the right is the Brewberry Wheat.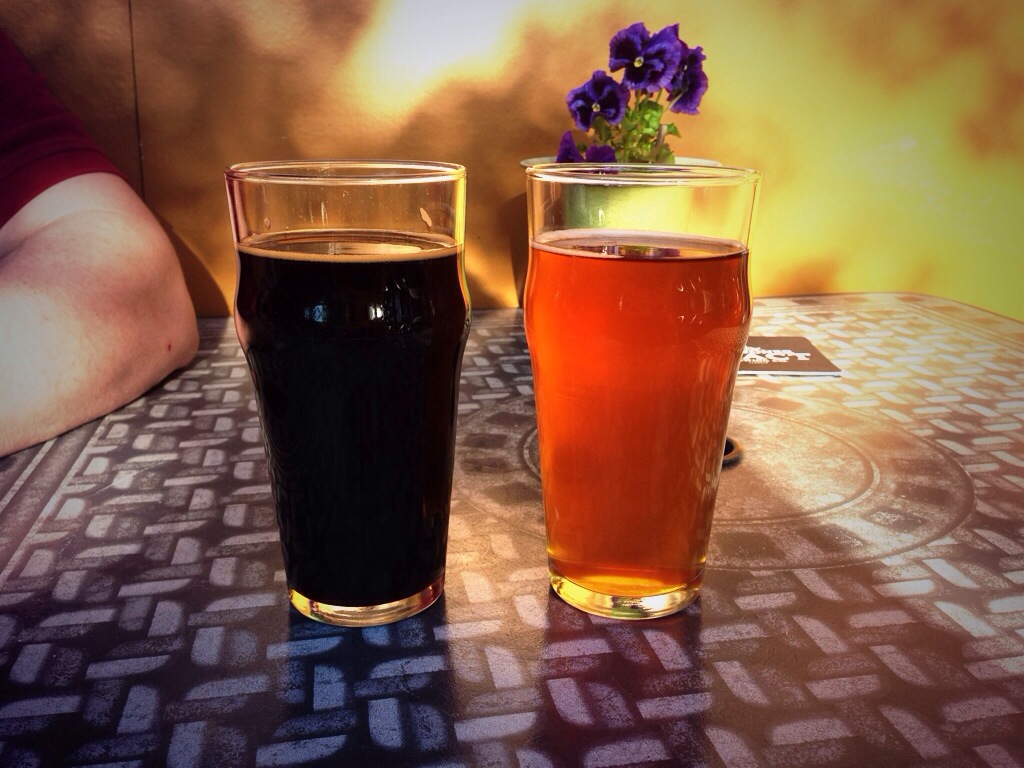 We also tried Bale Breaker's Field 41 Pale Ale – I found this a very smooth Pale with a lot of flavor that complemented the pizza that we ordered from nearby Zeek's Pizza.
Overall, a great experience getting to try different beers, visit with and trade opinions with other beer lovers, and enjoy all at a table in the sun.