Newbies Night and Sunday Fried Chicken was an event held at the Brave Horse Tavern.
Newbie Night Menu: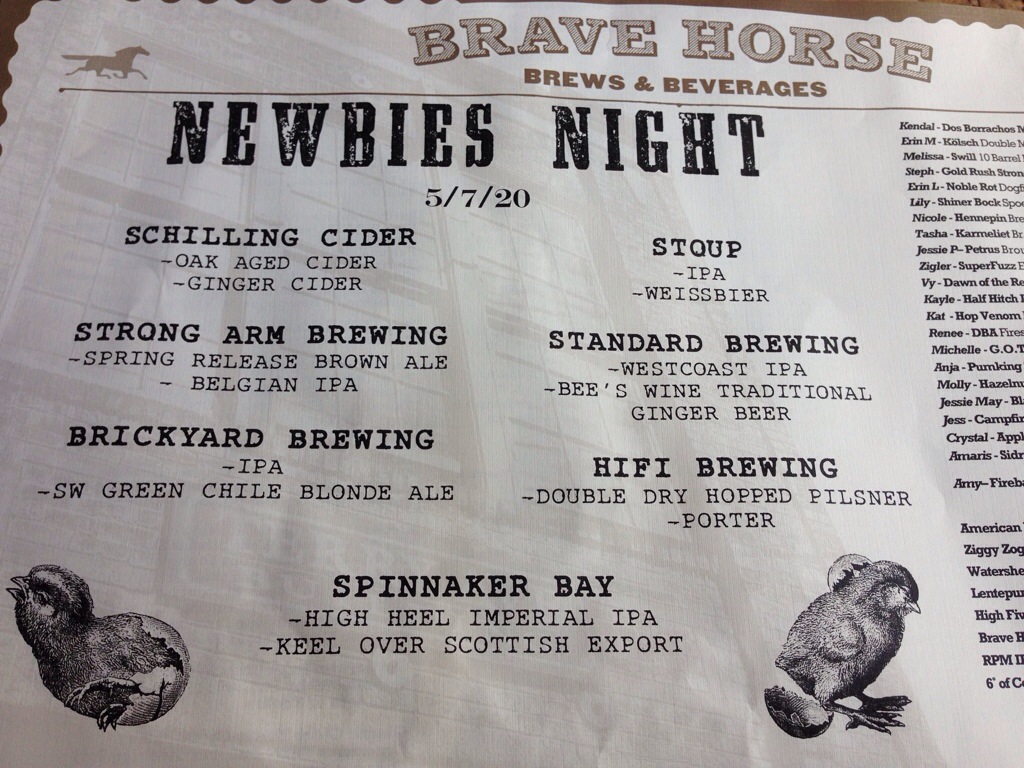 Below pic, on the left: Brickyard Brewing: IPA – Ray got a pint of this one.
On the right: Hi-Fi Brewing: Double Dry Hopped Pilsner – I got a pint of this one. It had more body than most pilsners, was very slightly sweet, and went well with the fried chicken dinner.
And please note: these are, as our waitress told us, "20 American ounces".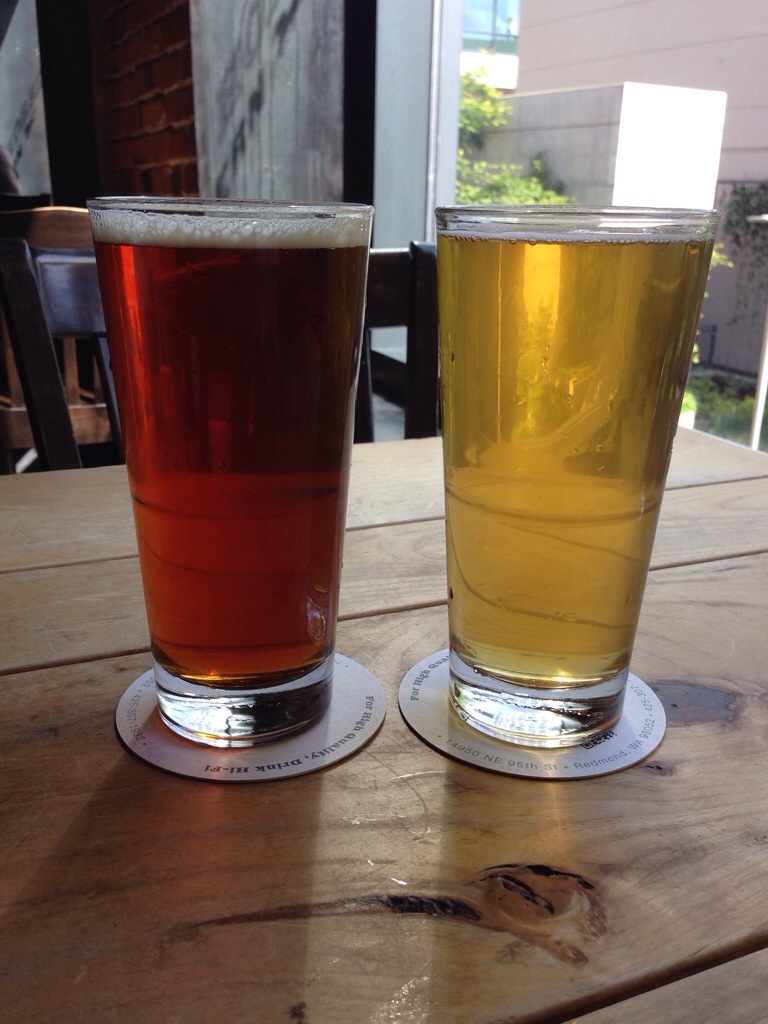 The fried chicken dinner was fried chicken marinated in buttermilk and beer, along with macaroni salad and mustard greens. YUM.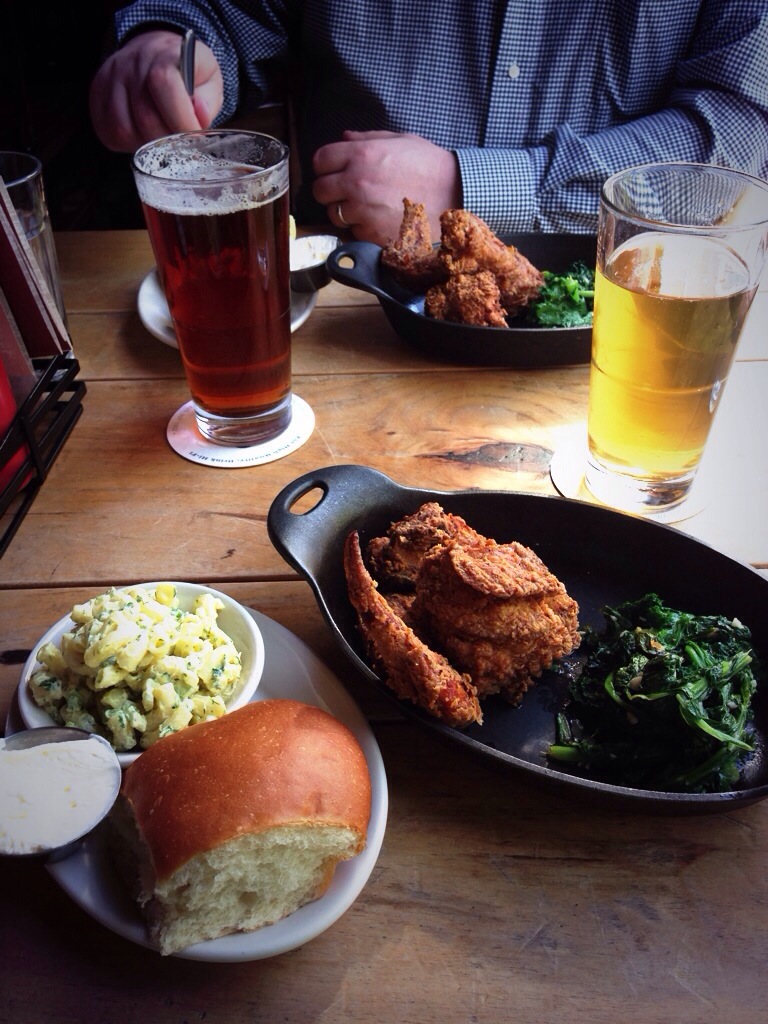 Several "Newbie" brewers were in attendance, and we chatted with a few of them after dinner.
We especially enjoyed chatting with the Schilling Cider brewer, Matt, who talked with us about the their ciders and their cider process. He also shared the history of their company, and that one of the brewers is a descendant of the founder of the Schilling Spice Company, hence the name of their cider company. Many of their ciders and upcoming ciders sound very promising.
Thanks to Seattle Beer Week, we not only discovered some new breweries and a new cidery, but we also found Brave Horse Tavern, which we intend to visit again.