Since we enjoy beers so much, Ray and I have thought about brewing our own beers. We decided we wanted to brew a special batch to celebrate our upcoming wedding anniversary. Not knowing the hows of brewing and not having the right equipment, we went to Gallaghers' Where-U-Brew to make our first batch and to get a feel for the brewing process.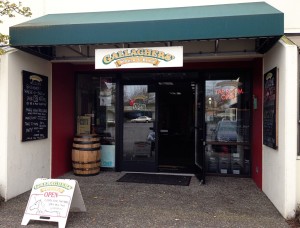 Gallaghers' is where you're able to make your own beers, wines, and ciders, with the added bonus of being a tap room with their own mug club. They have over 50 recipes (plus many not listed) matched up to recognizable brews on the market, so you know kind of what to expect from your brew.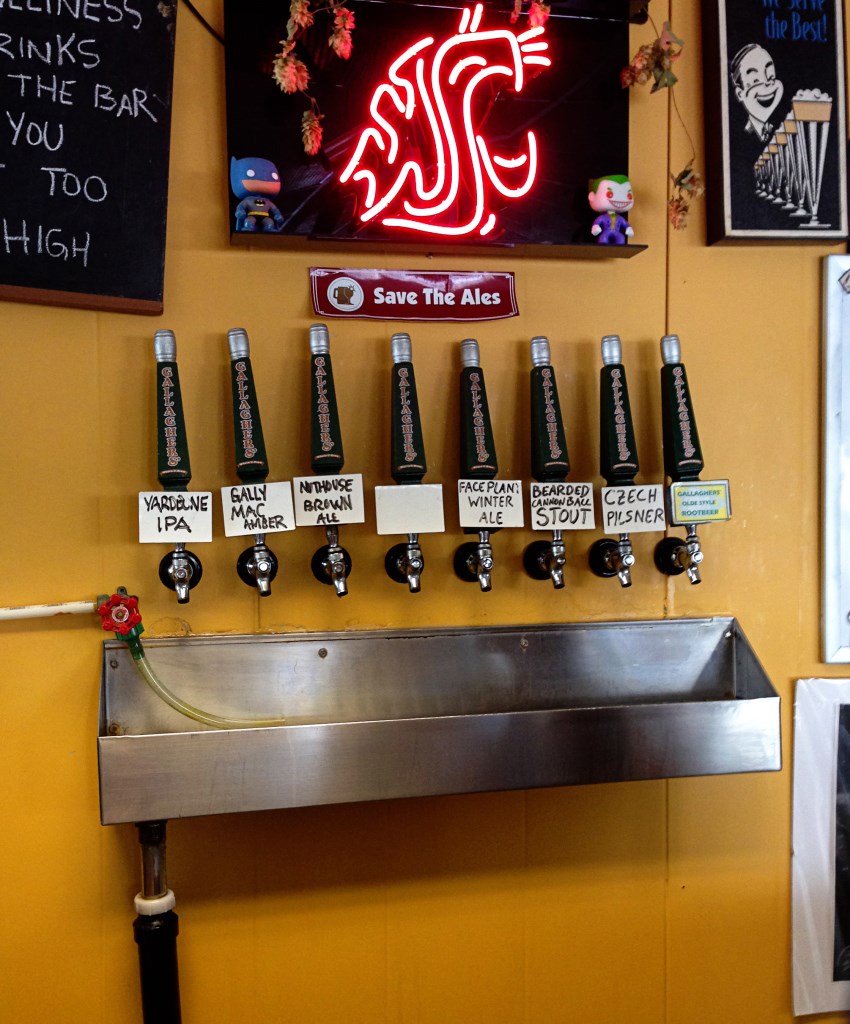 We went in a few weeks ago to taste a couple of the beers, reserve a kettle, and to get a feel for the setup and what we might like to brew. We were still deciding when we went back a few weeks later to actually do the "BOP" (Brew on Premises).
Fortunately, the staff at Gallaghers' is very knowledgeable about beers, and steered us to a beer that matched what we described we wanted. Our recipe was "Magnum" which was recipe #1. It's an IPA (are you surprised?) and we added the option to add a double dry-hopping at the end.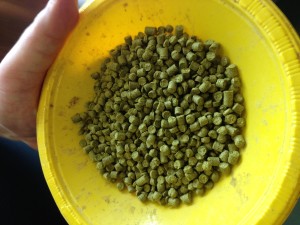 The brewing process is really easy – they handed us a laminated card with the recipe on it, then we measured out the grains, the hops, and the lager syrup and followed the instructions. The staff lets you do your own thing, but they are quick to answer any questions that we had. Since it was our first time, we had more than a few (thanks to Katie for all her help!)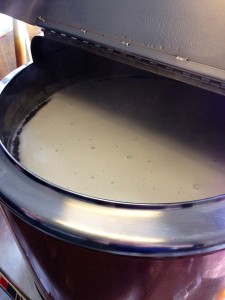 While we were brewing, there was a little downtime while the brew was, well…brewing. We took that time to visit with the other brewers and some really nice guys that were bottling their own brews.
John Hinkle and Jim Aldrich were there to bottle "Ragnar's Gold", the Monk recipe, and "Firefly", the Winter Ale recipe. They were really sweet and let me sample their finished beers, which were amazing. Their wives give them gift certificates each year for Christmas, and they come in, do their brewing and bottling, and even have custom labels for their own brews.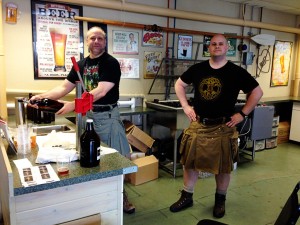 After all of the steps are completed, the staff at Gallaghers' siphon your beer into plastic tanks to be taken out to brew. In two weeks, your beer is ready to be bottled.
Ray's View:
I don't have much to add to what Janette said, except to second it wholeheartedly. The staff was helpful and engaging without "hovering", and the whole process of building your own beer was very fun. The most memorable comment from one of the crew was along the lines of "drunk people make beer all the time…you're fine". To a buzzed perfectionist trying to brew for the first time, that was exactly the reassurance I needed to be able to not stress about the process. I can hardly wait to go back to taste and bottle our end product! Woo-hoo!