"Remember that one time, when we drove up to that man's garage, and there was beer?"
"Yeah, that was awesome."
One of the smallest breweries that we've visited is Heathen Brewing in Vancouver, Washington. We were on our trip back from California in January and stopped there based on a recommendation from another brewer we visited.
We found ourselves on the Saturday before the Super Bowl, following the GPS directions, driving in the suburbs, thinking "this can't be right", until we saw the house with the Beer sign outside and a LOT of cars and trucks parked in the long driveway.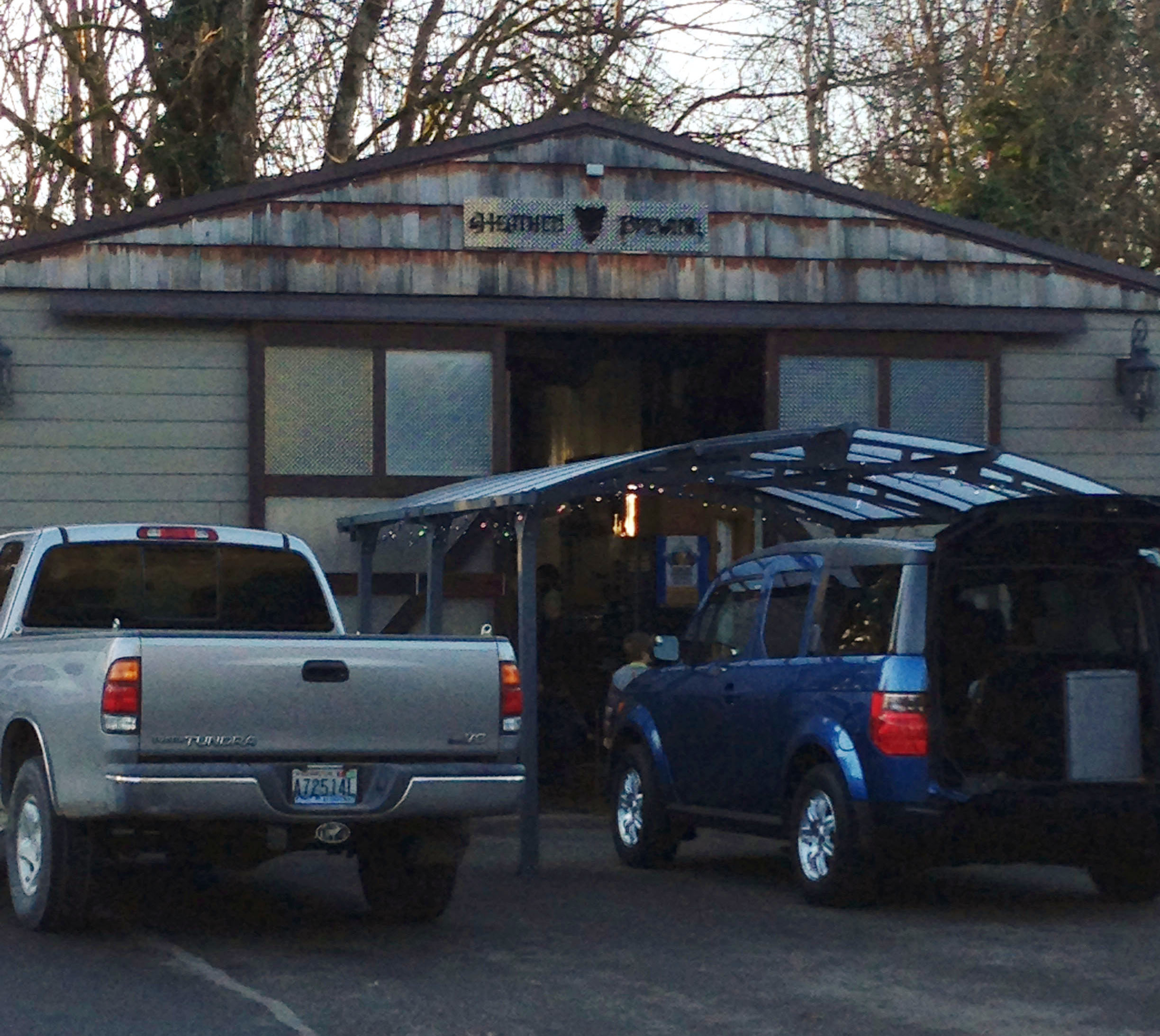 Behind the house was a large garage and a stream of people loading up growlers for the game. After getting in line and checking out what beers were on tap, we were handed tasters of whatever brew we wanted while they continued to constantly fill growlers.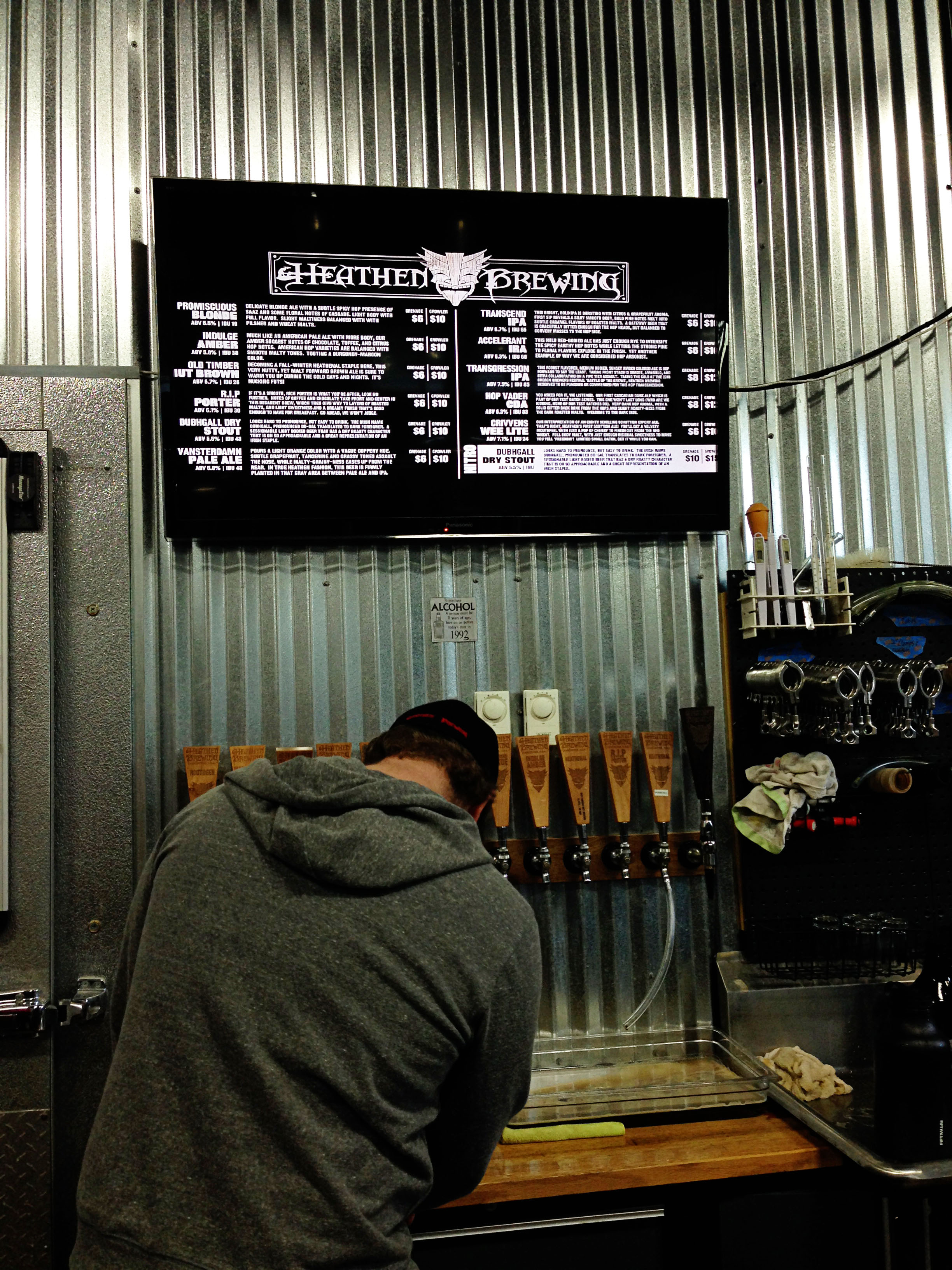 I tried 3 that day: Promiscuous Blonde, Transcend IPA, and RIP Porter. All were well-made beers, very solid. The Transcend was good, and although it contained Simcoe hops, I liked it. I'm not too fond of the Simcoe (although Ray loves them). The RIP Porter was smooth and coffee/chocolate-y.
My favorite was the Promiscuous Blonde, which was light but complex. The story is that this beer is made with seven different hops; this blonde wouldn't settle for one.
We ended up with a growler full of the Transcend, and they threw in a free glass with fill up. I was impressed with how good the beer was, how professional and quick they all were, and how many people were there getting their beer. Obviously, they are good and the locals know it.
Overall, a nice experience. I would love to go back and try more of their beers.
Ray's View: For the record, I do not "love" Simcoe hops. Rather, I have an appreciation for the aroma they can add to a beer when used in moderation late in the brewing process. Moderation is key, as that stuff will convert to full-on cat pee smell when used in excess.
Anyway, I really enjoyed our visit to Heathen Brewing as well and would love to go back on a less busy day. I assume they have those, but given the quality of their beer, it may be perfectly normal for them to have the driveway completely filled with customers' vehicles on any given Saturday. It would be awesome to be able to spend more time there tasting some of the other brews.
Thanks for claiming the Promiscuous Blonde as your favorite, Janette. That spares me from having to claim it as my favorite just to turn it into a joke about how I would have preferred it to be a Promiscuous Redhead. As always, you are a true giver.

My favorite was the Transcend IPA, and the growler of it we purchased thoroughly enhanced my enjoyment of the Seahawks' unholy thrashing of the Broncos the very next day.